Dummy Ammunition, firearm instructor supplies, and cartridge display bullets made from real cartridge components.
Cartridge Assortments

$3.95 Flat Rate Shipping!!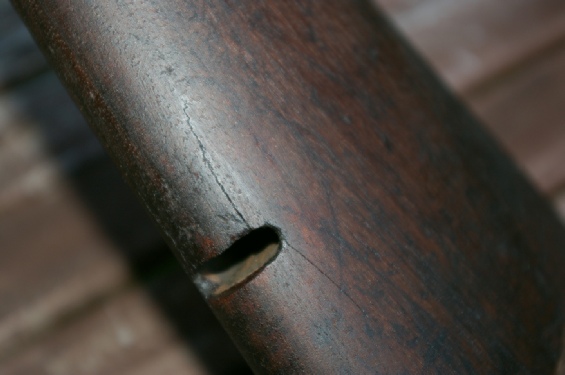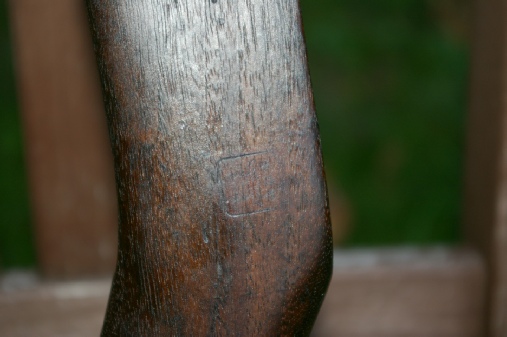 After even the first coat of the linseed oil the cartouche starts to blend right in to the surrounding areas. The more coats of linseed oil the more detail you will start to see in the cartouche.
While applying the finish I notice a crack at the rear sling swivel. After careful examination I determine it is a deep enough crack to warrant a permanent fix.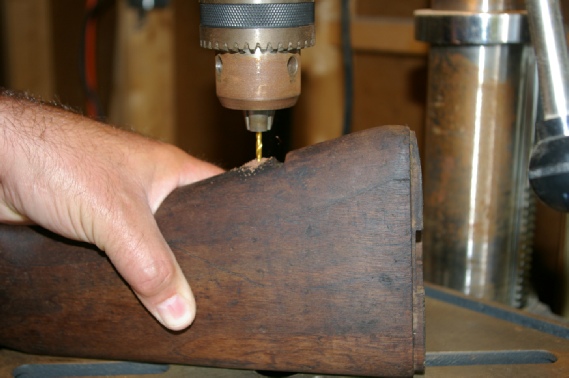 Since the crack is both fore and aft of the rear sling swivel cutout I will have to fix both ends of the crack. I start by drilling a hole perpendicular to the stock about a half inch from the cutout fore and aft. Since the M1 Garand has the two large holes drilled in the rifle butt for the storage of cleaning tools I carefully control the depth of both of the hole I drill.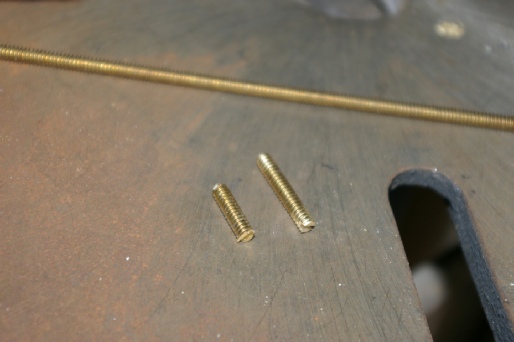 After measuring the depth of both holes I will cut 2 pieces of threaded 1/8 inch brass rod. If you look closely at the ends you can see where I cut a notch in the end of each one with a hacksaw big enough to accept a thin screwdriver. Keep the cuts shallow so the rod does not crack from the force of the screwdriver turning it.
I use a long length of rod and a pair of vice grips to pre thread the drilled holes. This makes installing the actual rod pieces easier.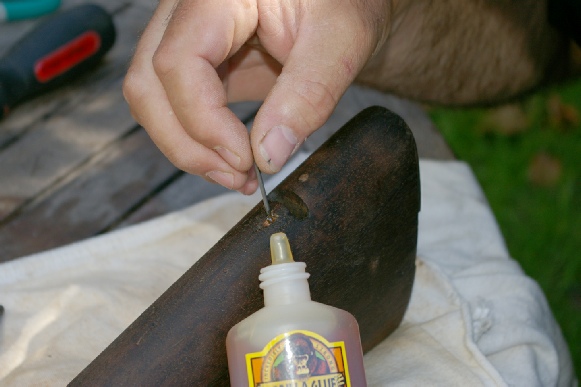 I use Gorilla glue on a small nail to drip some glue into the holes prior to inserting the treaded rod.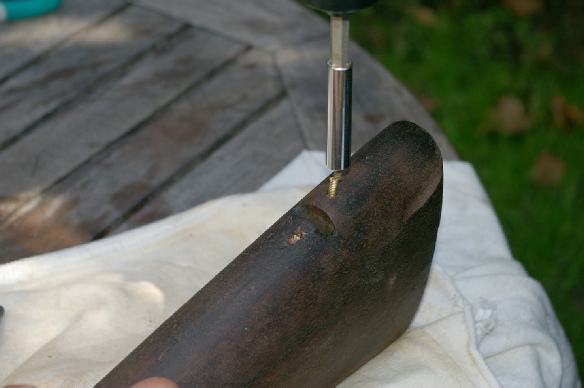 Screw the rods into the pre glued holes slowly. Thread them in so they are about a 16 th of an inch below flush.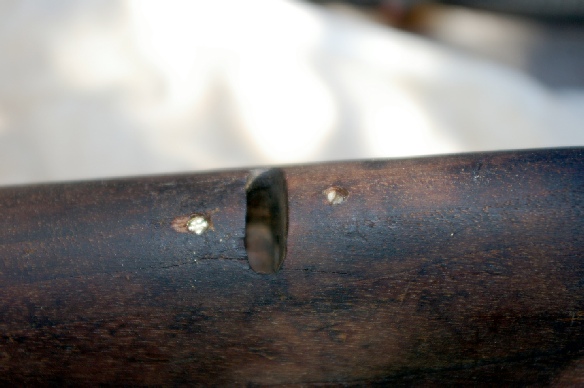 Here, the 2 rods are seen slightly below flush in the pre glued holes. Now to fill the holes.
Next
Previous
Page 2
Page 1
Page 3
Page 4